News
MineARC Systems - A world leader in safety technologies for underground mining, tunneling, chemical processing, disaster relief and biotechnology. With effect of the official authorization certificate, GRP GmbH will from now on actively support the distribution of the Australian manufacturer of mine and chemical safe escape chambers to further increase the product population especially in the mining industry of Kazakhstan. We would like to thank you for the trust you have placed in us and look forward to a good, successful and, above all, long-term cooperation.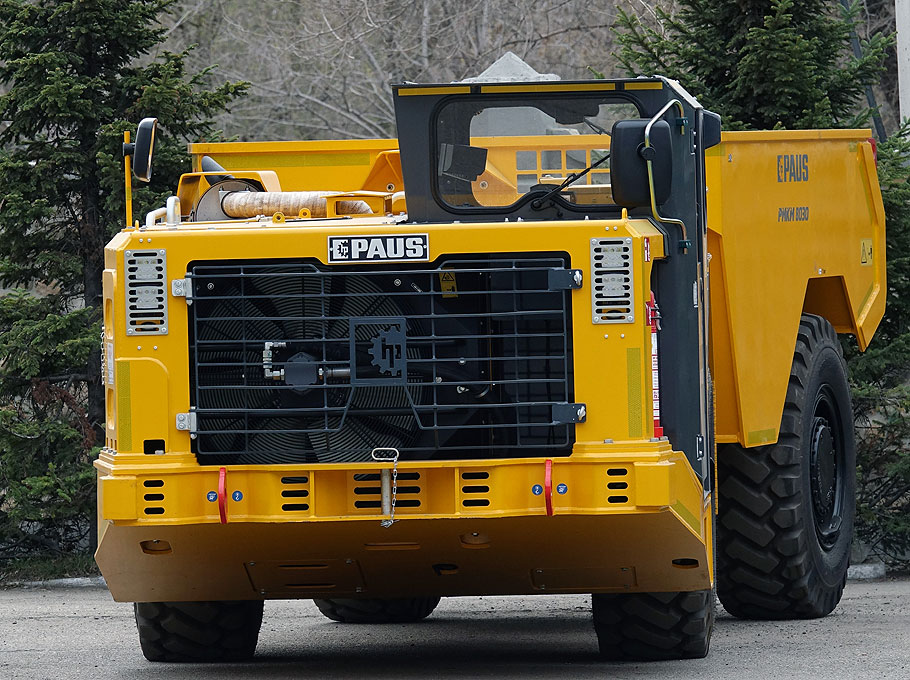 At the end of April 2021, a presentation of the new PAUS PMKM 8030 dump truck took place in one of our Kazakh branches. The new dump truck made a strong impression on the numerous representatives of the mining companies in Kazakhstan who were present. The presentation was lead-organised by our company, as the local official Paus dealer responsible for sales and service of mining equipment. More than 30 people took part in the event. The organisation and execution was marked by various safety regulations, but nevertheless all information, presentations and shows could be fully done. Once again many thanks again to all participants!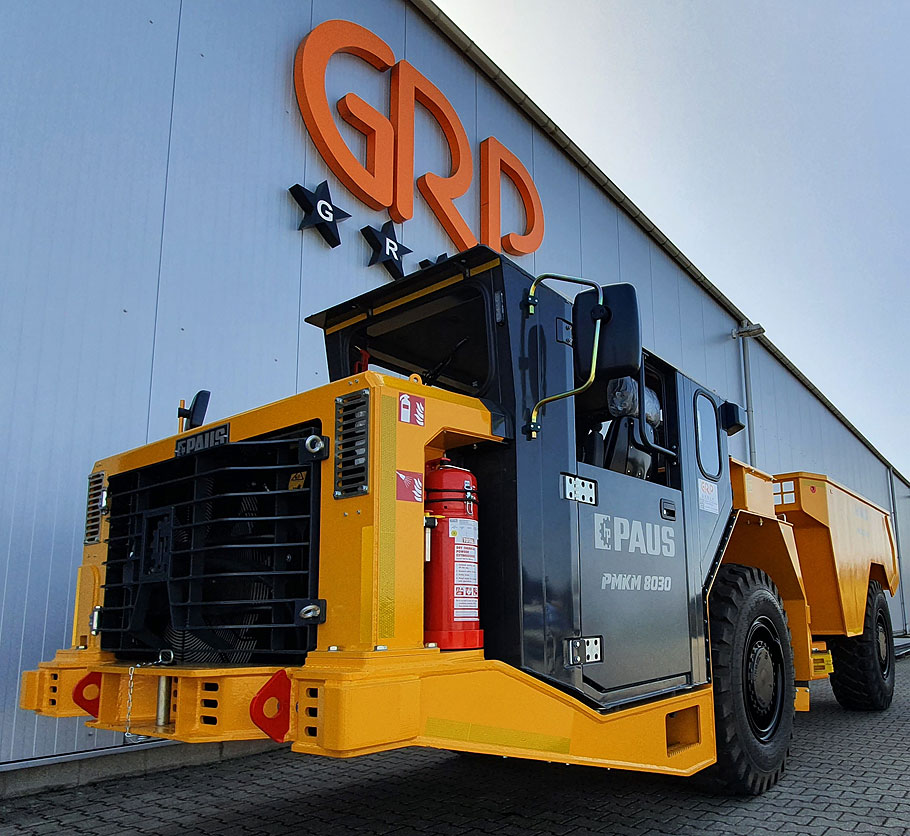 In conjunction with Paus Maschinenfabrik GmbH, a new dumper was introduced to the Kazakh market. It was completely new designed by Paus and produced according to customer requirements. The dumper can transport 16-18 tons of material. The machine is driven by the 170kW Mercedes diesel engine type OM906LA. It is controlled by the driver via joystick. For safe control, numerous cameras and other technical refinements were installed in the cockpit. In addition, an automatic Lincoln lubrication system and a Protecfire fire extinguishing system are used.
The first unit is already close to its final destination in North-East Kazakhstan. Arrived over there, we will present the Paus PMKM 8030 dumper to numerous decision makers of potential customers at a big event on our premises.
Two more vehicles of the same type are in production now and will be completed shortly. These are therefore available at short notice, despite currently very long delivery times. Please do not hesitate to contact us.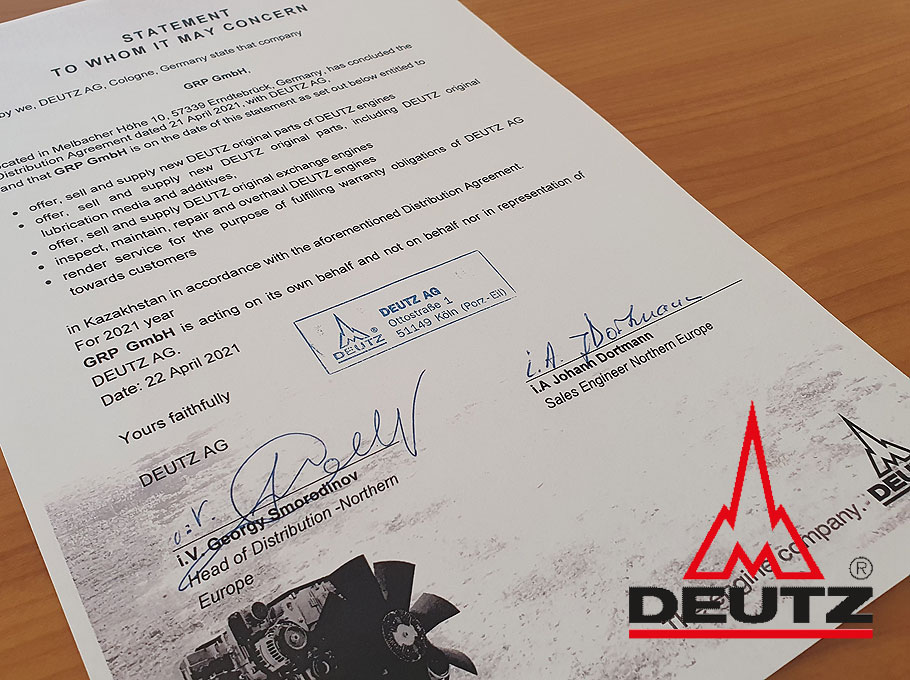 With effect from April 2021, we are authorised to represent the world-famous German engine manufacturer Deutz AG in the territory of the Republic of Kazakhstan. Further spreading the Deutz brand and its products on the Kazakh market, securing the engine population, professionally maintaining it and accordingly further deepening it are just some of the exciting challenges ahead, in addition to offering a fully comprehensive service programme. We are very pleased about this and look forward to the upcoming tasks.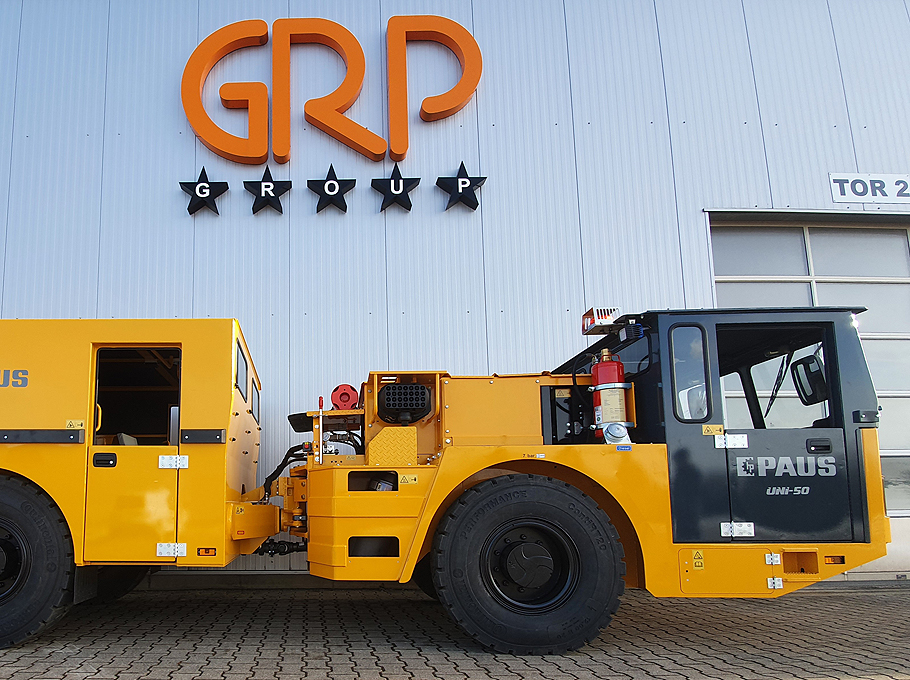 Mining company KazMinerals in East Kazakhstan adds a Paus UNI 50-3 PK to its fleet of mining vehicles. Paus UNI 50-3 PK has a capacity of more than 20 persons and is configured for tough underground operation. The installed Mercedes engine type OM904LA has an output of 129kW at 2,200 rpm. The machine is equipped with an open driver's cab and passenger cabin, an automatic Lincoln lubrication system and an automatic Protecfire fire extinguishing system.