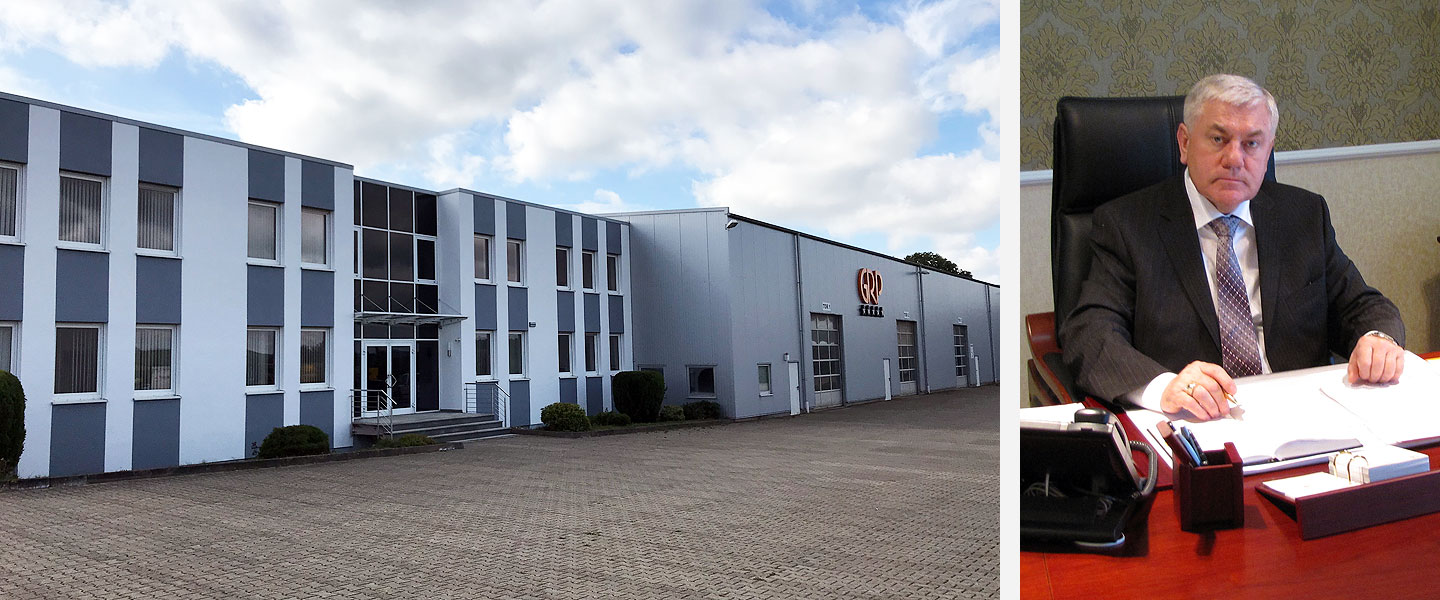 The GRP Group has been an international production and trading company for 25 years. We are successfully active in the market in more than 15 countries worldwide. The main sectors of our business activity are: industrial and engineering services, supply of a wide range of equipment and accessories, construction and maintenance of underground mining lines and various analytical laboratory activities in the field of mining, metallurgy, oil and gas production and services. and gas industry. In addition, we have our own production facilities for the production of filter elements in our group of companies. These are successfully produced under the brand name Kaztechfilter (KTF) and sold worldwide. Furthermore, we deal with the production and distribution of technical lubricants of the brand Rheinöl. But also complete waste heat boilers for metallurgy in the former CIS states, heat recovery systems and heat generators enrich our product portfolio. The GRP Group is your competent partner when it comes to the maintenance of mine engineering and construction machinery. We supply a wide range of technology, vehicles and equipment. Our daily mission is to get the most value out of you, our customers. Last but not least, we achieve our goals through unbureaucratic, flexible decisions. We offer comprehensive solutions with z.T. absolutely new, innovative technologies. Of course, in accordance with the highest quality standards, with a professional customer service that is second to none in Kazakhstan.
We offer you the complete full service package - also directly in the shafts underground or in the field overground. Contact us.
The consortium of the GRP Group is your supplier and partner for many worldwide known manufacturers such as PAUS Maschinenfabrik GmbH, DANA / Spicer, Donaldson Filtertechnik, BTI Rockbreaker, PEWAG, SILLA Concrete Mixer, MAN Truck and Bus, Warynski Hydraulic Components, SKF, Komatsu, Normet, Wichmann, Deutz, Allison, Caterpillar, Mercedes-Benz, Bosch / Rexroth, Danfoss, Detroit Diesel and many more.
One of our core competences is continuous development, which is based on the needs of our customers. Only in this way can we achieve the most innovative, productive and reliable solutions for our customers. Honesty and integrity support us in all areas of the business - in developing the human capital of employees, in environmental and occupational safety and last but not least in the safety concept.
The GRP Group currently employs about 750 people. More than 200 of them are highly qualified engineers and well-trained technicians.
Our branches and representations can be found in countries such as Germany, Kazakhstan, Russia, Uzbekistan, India or China.